Simulation-based education is available to all undergraduate medical students attending placement at the Dudley Group.
The simulation centre opened in 2014 and is the base for medical simulation within the Trust. Training is delivered by a team of dedicated facilitators with a comprehensive level of clinical and simulation training experience. Our Simulation Lead holds a Masters in Medical and Healthcare Simulation, whilst the Clinical Lead for Simulation has delivered and coordinated simulation faculty development programmes.
Third year medical students are given the opportunity to take part in an introduction to simulation and the ABCDE assessment. This session gives them a basic introduction to the manikin and the simulation environment and the opportunity to practice basic clinical skills.
---

Comments from third year students regarding their session include:
"Good use of the Sim Man"

"Very interactive case" "I learnt a lot in the lesson" "Really well structured and explained"
Fourth year students undertake simulation in a number of specialist areas including respiratory, cardiac, diabetes and endocrine medicine. These sessions incorporate the assessment and management of patients who present with a range of conditions. As part of the multi-professional learning (MPL) cardiology day the 4th year medical students also take part in a multi-professional simulation scenario. They are expected to work with a range of other professional under graduate students to assess and manage a patient who presents with a cardiac problem.
---

Comments from fourth year students about what they liked about their session:
"Feel more confident on how to deal with a patient with chest pain and about escalating to appropriate people"
"The debriefing afterwards help broaden my knowledge"
Fifth year students take part in a robust acutely ill patient (AIP) programme, which incorporates face-to-face teaching, study guides and high-fidelity simulation-based training. The simulation scenario that accompanies each of the AIP presentations is facilitated and debriefed with expert facilitators for each clinical topic. The students receive repeated exposure to assessing and managing the acutely unwell patient throughout their AIP programme in preparation for their foundation year jobs. The concepts of human factors and non-technical skills and their relevance to medical practice are also incorporated into the simulation teaching.
Feedback from fifth year students regarding what they liked about the session:

"I found it useful to learn about subarachnoid haemorrhage management"
"Good to see the importance of following a history and examination structure"
"Really useful to learn how to manage a delirious patient"
"Learnt about practicalities of working with an acutely ill patients"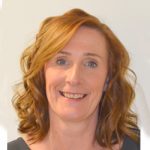 Dr Nicola Calthorpe
Clinical Simulation Lead & 5th Year Programme Lead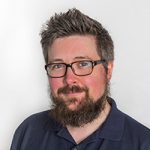 Ashley Evenson
Simulation Lead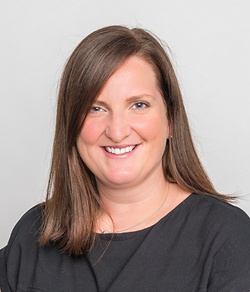 Laura Jones
Deputy Simulation Lead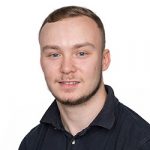 Harry Morgan
Simulation Technician

Practical, hands-on training of clinical skills procedures is delivered by the Clinical Skills department.
Our core principle is, first and foremost, to ensure that Dudley Group staff and students have the skills and expertise to provide a safe and effective healthcare service. Learning is delivered without compromising efficient service delivery or patient safety.
Our approach to clinical skills education allows us to identify students that may benefit from extra support and training when required; with a focus on promoting best practice. We can offer bespoke one-to-one training sessions to accommodate the individual needs of each student.

Moving Forward
We will continue to embrace new challenges and demands, whilst meeting the requirements for clinical skills training. We strive to ensure that tomorrow's clinicians are highly skilled and competent providers of care, who embrace the organisations' vision to be a highly regarded healthcare provider, driven by the philosophy that people matter.
"I attended the cannulation practical – I was able to practice in a less stressful environment without risk of harming patients. The practical sessions and videos are great as it's difficult to learn practical things from a lecture."
Sarah Gibson – Fourth Year Medical Student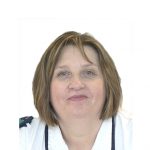 Margaret Cooksey
Clinical Skills Manager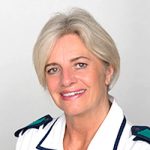 Karen Cottrell
Clinical Skills Educator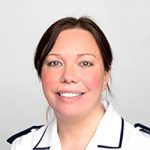 Sarah Fullwood
IPE Facilitator & Clinical Skills Educator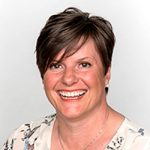 Lisa Perkins
Clinical Skills Co-odinator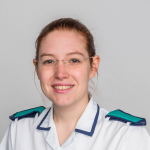 Beth Powell-Hawker
Clinical Skills Educator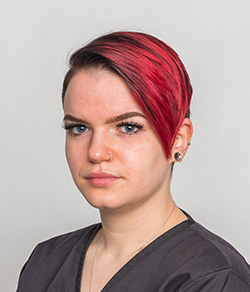 Bethany Lowe
Clinical Educator for Radiology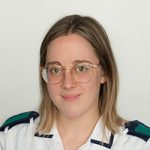 Claire Danesi
Clinical Skills Educator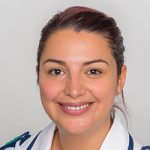 Helena Vasconcelos
Clinical Skills Educator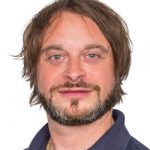 Simon Nicklin
Clinical Skills Technician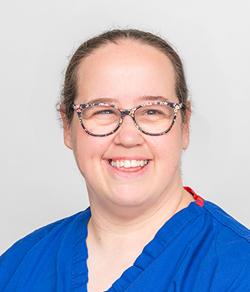 Rachel Jordison
Clinical Skills Educator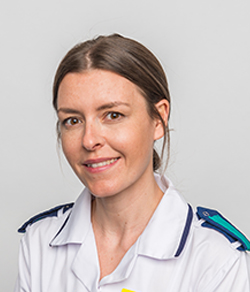 Keeley Williams
Clinical Skills Educator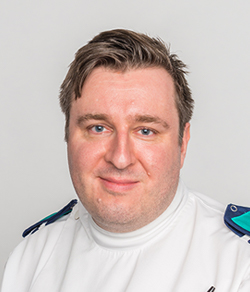 Robert Louis
Clinical Skills Educator
---
The role of the clinical educator/trainer is well embedded into the structure of the teaching academy and continues to develop with the changing needs of the medical student curriculum. 
Our Clinical Skills Team comes from a variety of multi-professional backgrounds. We facilitate the delivery of skills in a simulated environment, as well as the ongoing assessment and support in the clinical area to assist students in completing their required core clinical skills.  We also support learning through workshops and study days.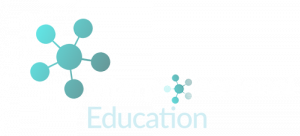 Interprofessional Education (IPE) is now well established as a core element within the 4th year teaching programme. The previous pathways have now been replaced by IPE individual study days which cover these subjects;
The new IPE study days allow more opportunity for students from multi-professional backgrounds to attend. This ensures that there is a greater mix of multi-professionals for the medical students to learn alongside. This will enhance balanced decision making as the students are exposed to a wider range of different values, perspectives, knowledge and skills.
The development and regular review of these study days is undertaken to ensure that they encompass the Competency Framework for Interprofessional Education as set out by the University of Birmingham Medical School.
Medical Work Experience Programme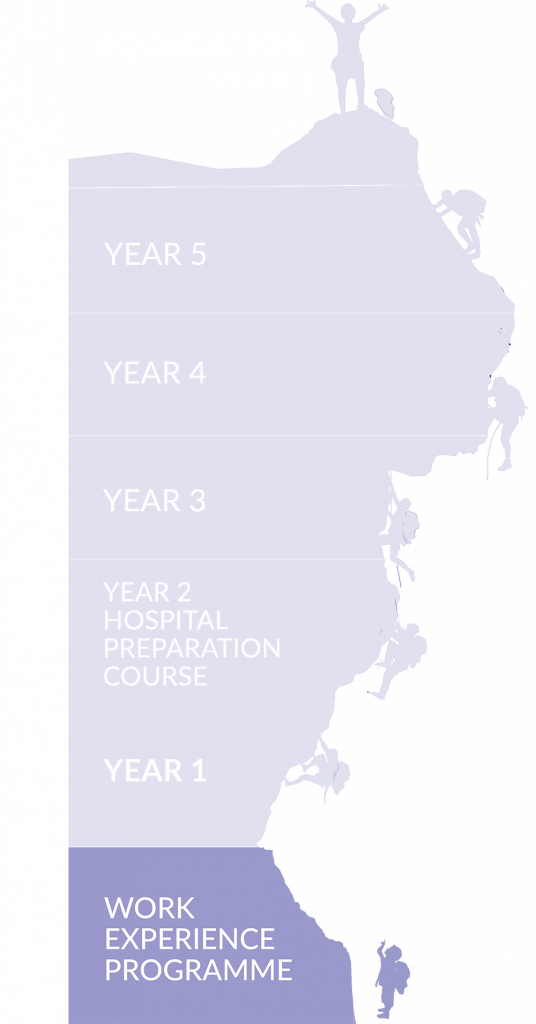 MEDICAL WORK EXPERIENCE PROGRAMME
Since 2008, we have run a medical work experience programme for students aged 17 and above. The programme allows those aspiring to a career in the healthcare sector an opportunity to gain an awareness of the role that they might be interested in, enabling them to obtain a better understanding of the work involved. Attending a programme like the one we offer is particularly useful for strengthening university or job applications. Entry is extremely competitive and this type of learning opportunity helps students to stand out.
Our programme provides students with the opportunity to experience a variety of hospital departments, interact with a broad range of healthcare professionals, and gain career insight into the field of medicine and surgery.
Introductory presentations, observing the work that goes on in the ward and other patient areas, and participating in interactive experiences and hands–on learning with simulation models are some of the opportunities available. An advisor from the University of Birmingham provides an insight into how to apply to medical school.
Whilst the programme runs for two weeks each year, students may only attend for one week. The application process usually opens in early January and closes at the end of March, with eligibility being limited to students living or attending schools, colleges or higher educational establishments within the Dudley area. We evaluate feedback provided by students and, where possible, changes are made to improve how we deliver the programme.
Am I eligible for Work Experience?
You must be a student in Year 12 and above and must be 17 years of age at the time the work experience takes place, and either attend schools/colleges or higher educational establishments within the Dudley area or reside in the Dudley borough.
---

How to apply
The recruitment window for our Medical Work Experience programme 2022 has now closed. Shortlisting will take place over the coming weeks and all applicants will be contacted in due course. 
What do our Students Say?
"We had an enjoyable session which encourage discussion and learning, with a good rapport between students and presenters."




  Fourth Year Medical Student
"Really good session, interactive, good participation from whole group. Teacher was friendly, approachable, and really enthusiastic. Thought the content was very useful and appropriate for our level."

  Fifth Year Medical Student
"Good content, easy to follow and not too difficult (I knew nothing before this session). I feel like I have learnt a lot. Engaging and interesting!"

  Fourth Year Medical Student
"Excellent teaching, really good interactive discussion and brilliant resources."

  Third Year Medical Student