The Dudley Group was first recognised as a Teaching Trust in March 2001, when our first clinical sub dean, the late Mr Ronald Patrick Grimley, was appointed to the post. Ron Grimley was appointed vascular and general surgeon to the Dudley Health Authority in 1983. He had more than 40 publications to his name, and he became an examiner for the Royal College of Surgeons of Edinburgh in 1987. His enthusiasm for teaching helped The Dudley Group achieve teaching hospital status in partnership with the University of Birmingham, and he was the first clinical sub dean.


Ron worked tirelessly to gain our teaching status. He was an enthusiastic educationalist and inspiring mentor, with a special dedication for teaching undergraduate medical students. The Ron Grimley Undergraduate Centre for medical studies was officially opened by Professor William Doe, Dean of The University of Birmingham medical school, in March 2006.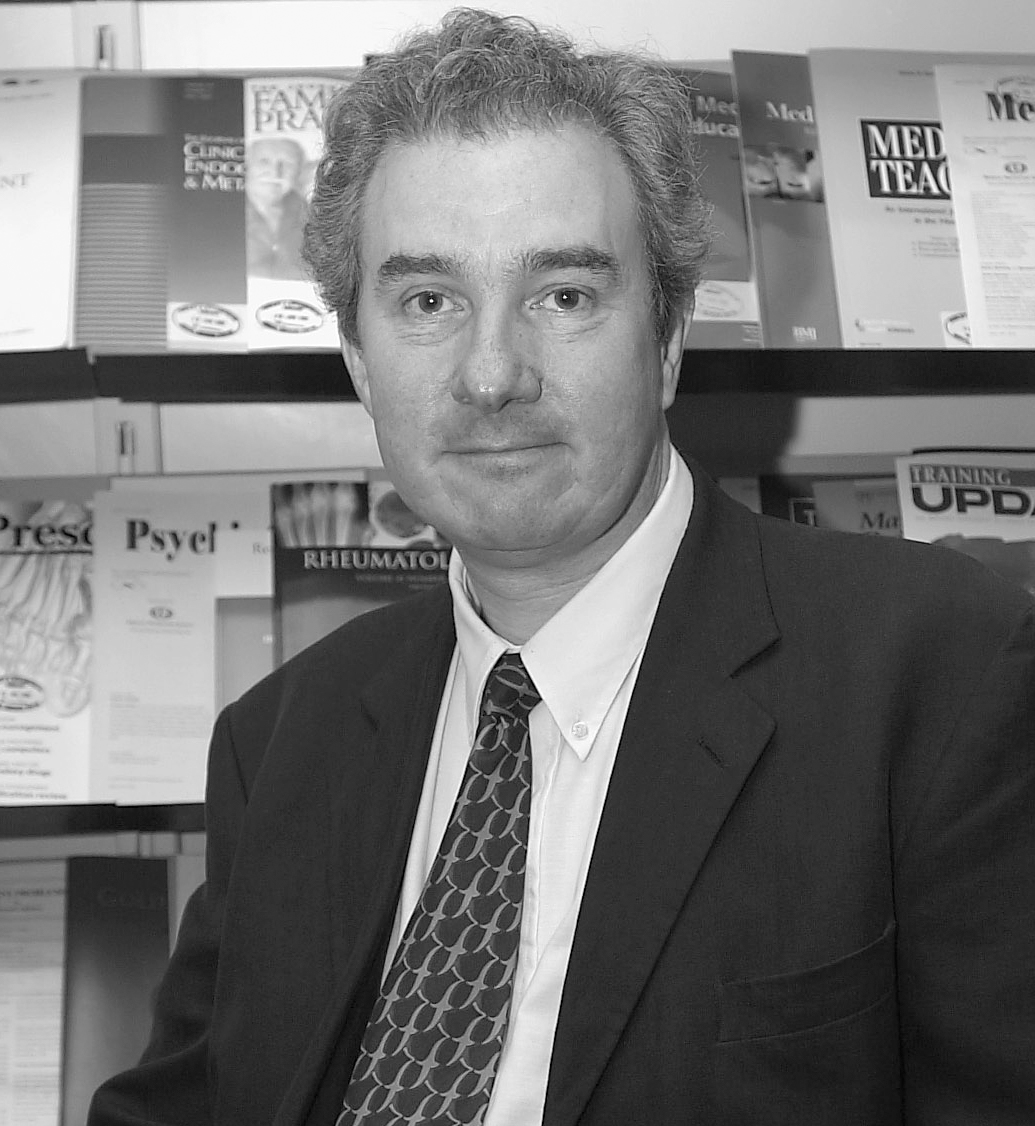 Our teaching centre is designed as a dedicated space for delivering undergraduate medical education. We offer three seminar rooms with audio-visual technology and examination couches.
In addition, one seminar room has an interactive whiteboard touch screen, and two of the seminar rooms can be opened up to create a larger teaching space. Students are provided with access to WiFi internet within the centre and throughout the rest of the hospital. We also loan out iPads for students who require them.
The student common room has a television, microwave, water dispenser, fridge and kettle.
Our highly equipped simulation centre features a two bedded ward area, video debriefing room and a wide range of medical training equipment.
We have an IT room with 11 computers and a wall mounted TV screen.
Open from 8.00 – 17.00 each day.
Locker room and accommodation is open 24/7 via swipe card access.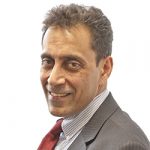 Mr Atiq-ur Rehman
Head of Clinical Teaching Academy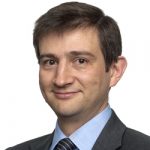 Mr Philip Brammer
Deputy Head of Clinical Teaching Academy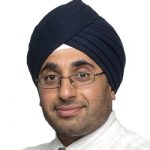 Mr Ravinder Sandhu
Deputy Head of Clinical Teaching Academy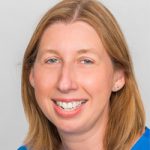 Kate Holmes
Teaching Academy & Medical Education Manager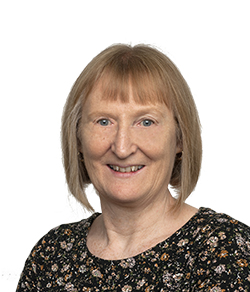 Jeanne Harris
Deputy Teaching Academy Manager & 3rd Year Co-ordinator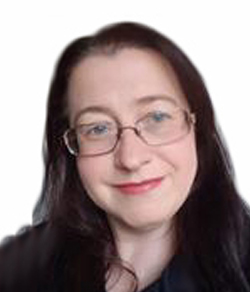 Jessica Dudley
4th Year Co-ordinator
Debra Whittall
5th Year Co-ordinator
The teaching academy directory is offered as an easy reference guide to the specific staff members, consultants and academy teachers/tutors at the Dudley Group.
RGUC Newsletters These newsletters update members of the Dudley Group Undergraduate Teaching Academy and medical students about projects and resources being developed to supplement learning and medical education. Here you
Experiences of a FY1 doctor at The Dudley Group Future foundation year one and two doctors can gain an insight into life at The Dudley Group from Aadil's experiences, covered
Clinical Teaching Fellows showcase work at virtual conference Every year, Clinical Teaching Fellows (CTFs) are invited to the Birmingham Conference at the University of Birmingham medical school, where they are
What are Human Factors? Why should they matter to you and your patients? Working alongside Dr Calthorpe, our patient safety lead, the RGUC Media Team have recently completed the design
Tomorrow's Clinicians App goes live! A new digital learning app to enhance the understanding of clinical skills in an innovative way has been launched. Tomorrow's Clinicians, developed by the RGUC
Learning resources shortlisted for innovation awards Meridian Awards – July 2019 A learning package developed in-house was recently short-listed for a regional innovation award. Funded by the West Midlands Academic
The Ron Grimley Undergraduate Centre has an award winning, in-house team of dedicated and hard working media professionals, responsible for developing content to enhance the learning experiences of our medical students and foundation year doctors.
The team has a broad skill set, knowledge and experience of a variety of different software packages and programming languages which includes those listed below. Highly motivated, they enjoy creating a range of educational media productions in the knowledge that what they produce will go a long way in helping to inform and educate healthcare professionals of the future.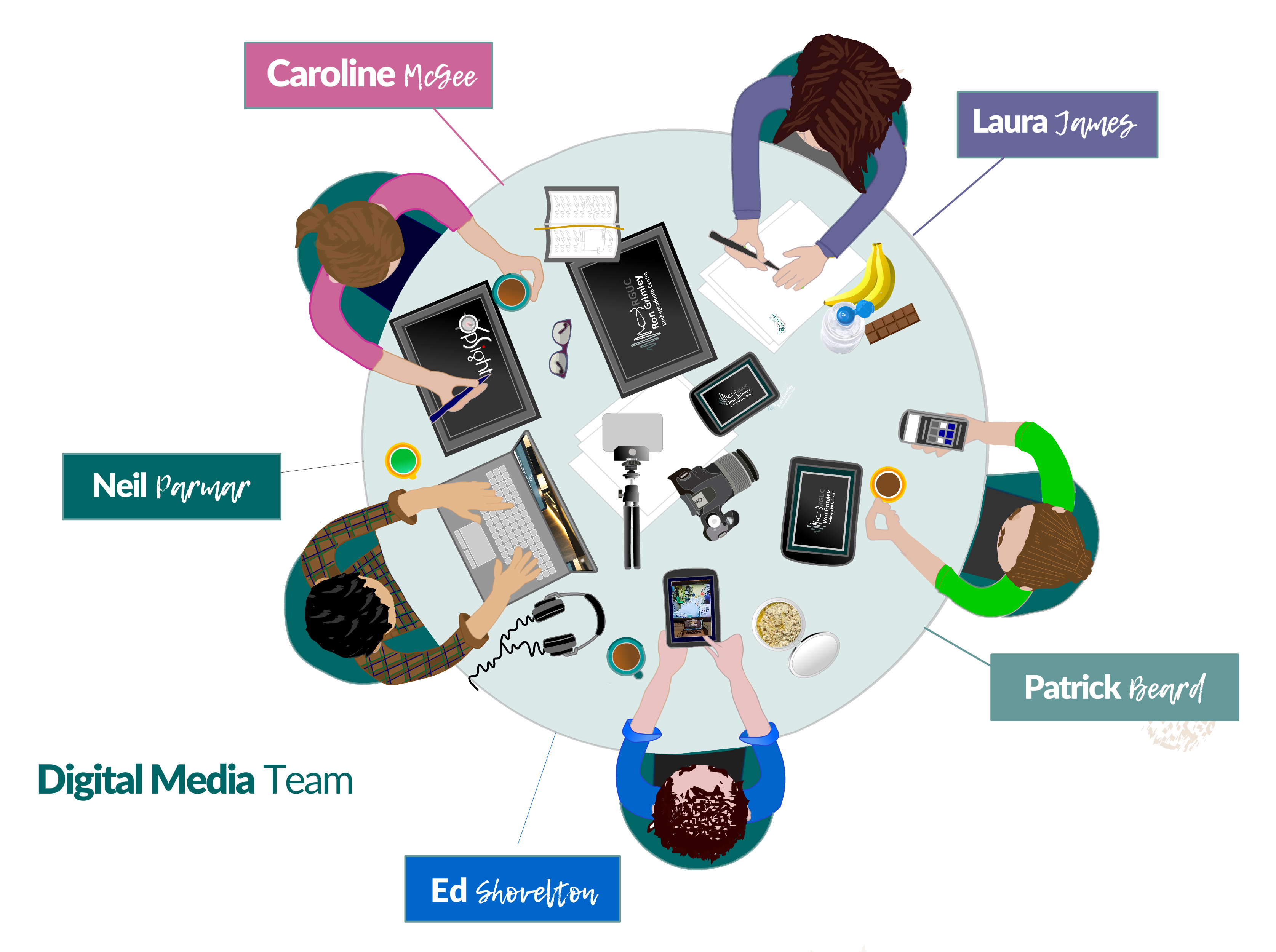 Education Video & Media Manager
Ed has more than 15 years experience in producing media content for medical education across both public and private sector organisations. He is primarily involved in overseeing the development and production of video and animation content for undergraduate and postgraduate learning resources, using a range of professional full HD and 4k camera systems to capture visually engaging and informative content. Ed also spends his time undertaking stills photography, developing lectures, writing scripts, managing our social media channels and proof reading text for print and online content.


Ed's workload is split across the following software packages
Senior Graphic & Frontend Web Designer
Caroline has over 20 years experience as a creative professional, with a keen eye for branding, design and layout. She can often be seen trying to solve complicated interface requirements with engaging, intriguing and creative solutions. Caroline believes that good design doesn't have to be complicated; the difference between something good and something great is determined by attention to detail. She is proficient in a range of design and web tools to develop and create online learning content for a wide range of visually appealing learning programmes, whilst also creating user-friendly websites. Caroline also helps to make the digital media team a more beautiful place, by producing lots of offline marketing material. Otherwise she can be found tinkering with code.
Caroline's workload is split across the following software packages
WordPress/PHP Scripting
15%
Education Video & Media Assistant
Resident film buff, Neil, has a broad understanding of media production. His previous experience teaching media studies to college students means he is well-versed in a range of media software applications. He is proficient in non-linear editing programmes and is a dab hand with Adobe Creative Cloud, with experience in using Premiere Pro, After Effects and Audition. Outside of work, Neil has used his media skills in filming and editing to create documentaries, music videos and short films. Neil is also a keen photographer and has an in-depth understanding of Photoshop and LightRoom.
Neil's workload is split across the following software packages
Learning and Technology Support/Graphics & Illustration​
Laura provides graphic design and media production support across various projects developed for undergraduate medical education. Collaborating with the media team, she creates logos, illustrations, e-learning resources, posters and newsletters. To produce these designs Laura works extensively with Adobe Creative Cloud applications; Animate, Photoshop, InDesign and Illustrator. In addition to this, Laura also offers technical support for the RGUC learning management systems hosted on Moodle. She creates and manages users and courses, updates content and undertakes general troubleshooting. Laura can also sometimes be found assisting with video and photography shoots.
Patrick supports the media team with application development and maintaining the group's current servers and systems. His background working at a university focused on supporting students, staff, and faculty in diverse disciplines. This included developing full stack web solutions and supporting the use of advanced visualization equipment. He is passionate about education and is always exploring how technology can contribute to the learning process.
Patrick's workload is split across the following software packages
The hospital is easily located, situated about two miles southwest of Dudley town centre and about two-and-a-half miles east of Kingswinford.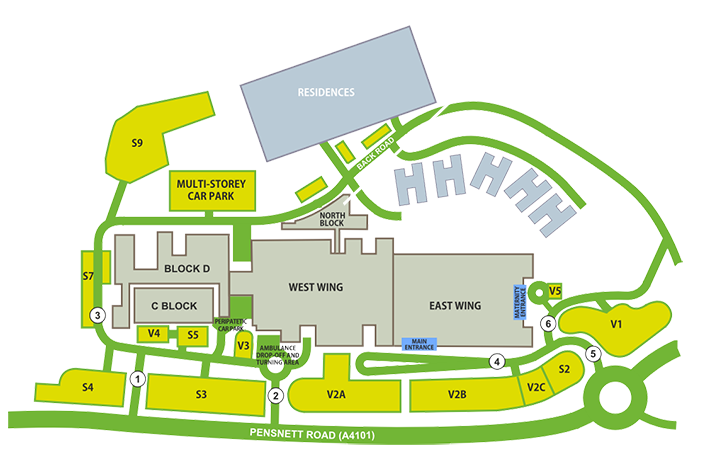 There is one main road entrance to the hospital site via the island where the A4101 Pensnett Road splits to become the A4101 Kingswinford Road.

Find out more about car parking.
The nearest railway stations to Russells Hall Hospital are at Cradley Heath, Dudley Port and Stourbridge.
The terminus is located outside the main entrance and there are also stops nearby in Pensnett Road and Kingswinford Road.
Buses to Dudley, Kingswinford and Stourbridge run frequently throughout the day.
For more information, log on to www.netwmtravelmap.com, click on Points of Interest and select the hospital you require from the list. When you click on the red star icon, the website will show surrounding bus stops, details of bus numbers and links to timetables. Alternatively, call Traveline on 0871 2002233.