Welcome to the February 2022 edition of the RGUC Newsletter
This newsletter updates members of the Dudley Group Undergraduate Teaching Academy and medical students about projects and resources being developed to supplement learning and medical education. We aim to publish an edition every quarter.
Third year OSCEs
Tuesday 5th and Wednesday 6th April 2022

Fourth year OSCEs
Monday 25th and 26th April 2022
Fifth year OSCEs
Tuesday 3rd, Wednesday 4th, Thursday 5th and Friday 6th May 2022
Second Year Hospital Preparation Course
Tuesday 14th – Wednesday 15th June 2022


---
Tuesday 1st March 2022
Tuesday 12th April 2022 (TBC)
Tuesday 7th June 2022
All academy meetings are hosted on Microsoft Teams. Invites are sent by Jeanne Harris, Deputy Clinical Teaching Academy Manager.
Key diary dates
Staff Spotlight
Tips for OSCEs
Simulation Centre
Clinical Skills
Social Media
Work Experience
Goodbye and good luck
Welcome to our new staff members
We are delighted to welcome several new staff members who will be supporting the delivery of medical education across the undergraduate clinical teaching academy.
Anmol Natt - Clinical Teaching Fellow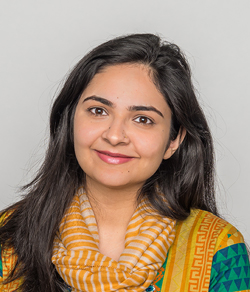 I graduated from Rawalpindi Medical University, Pakistan in 2019 and subsequently gained experience in general medicine, general surgery, gastroenterology, obstetrics and gynaecology. I joined the Trust as a Clinical Teaching Fellow in January 2022. My role is supporting the medical undergraduate teaching programme of the University of Birmingham across the third, fourth and fifth years with course development, evaluation and coordination of the teaching programme, in conjunction with the head of academy. I am thrilled to work here and I'm looking forward to gaining more experience in this cooperative setting.
---


Ashleigh Sperring – Medical Education Support Manager
As the new medical education support manager, I will support Kate Holmes in the day-to-day operational management of the medical education department and manage the postgraduate and undergraduate administrative teams. Alongside this I'll also be overseeing the Medical Training Initiative (MTI). My day-to-day will be filled with operational duties, and you will see me around the Undergraduate Centre and Clinical Education Centre, where I will be working with my teams to provide comprehensive educational support. I will deputise for Kate, working to ensure my team align with the wider educational objectives and strategies. I am looking forward to working closely with you all.
---


Bethany Lowe – Clinical Educator for Radiology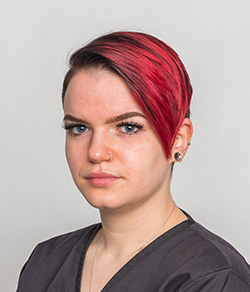 Having taken over the role in December 2021, I am thrilled to be working alongside the clinical skills team. This will give me an opportunity to combine my passion for teaching with my career and niche knowledge base, providing the radiology teaching for our medical students. Interprofessional education is an integral factor in both professional development and improving service user experience, so I am excited to help facilitate this at the Trust.
---


Robert Louis – Clinical Skills Educator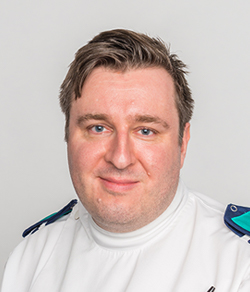 My background is within renal since 2004, where I have provided different modalities of dialysis. I have worked with the Dudley Group since 2013. More recently, I held the position of Medical Devices Trainer supporting various healthcare users whilst providing evidence-based practice. I have developed a keen interest in both education and the fundamentals of clinical skills. As a clinical skills educator I look forward to supporting the excellent service.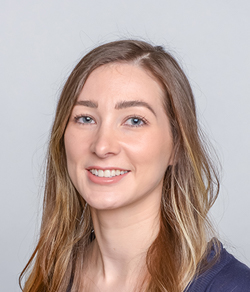 Physician Associate Teaching Fellow
Identify weak areas. When preparing for OSCEs, start with what you feel is weakest.


Team up with your peers. Get some buddies and practice by rotating the roles of student, patient and marker.


Use mnemonics. SOCRATES for history taking, SPIKES for breaking bad news and BUCES for communication stations.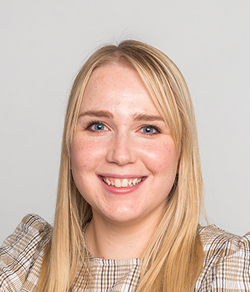 Physician Associate Teaching Fellow
Keep going. If a station doesn't go as well as you hoped, remember that the examiner at the next station will not know about your previous performance, so forget about it and move onto the next. If you fail one it doesn't matter, as long as you don't let it affect the rest!



Wash your hands. So simple, but students always forget to do this with the OSCE nerves.

Tomorrow's Clinicians is a digital learning resource designed to enhance your understanding of clinical skills procedures. Inspirational quote – "Practice not until you get it right, but until you don't get it wrong" – unknown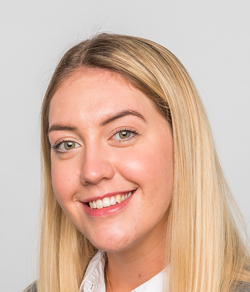 Remember the basics. For every station you go into, introduce yourself clearly and sanitise your hands. If there is a patient or actor present, ask their name and age, explain the examination or why you are asking them questions and gain consent. This will be on the mark scheme in some form and identifies you as a confident and competent candidate.



Buzz words. There are sometimes specific phrases or buzz words used on the mark scheme. If you finish early, utilise that time with the examiner. Ask them to repeat questions and see if you can come up with any extra information, as it may improve your mark.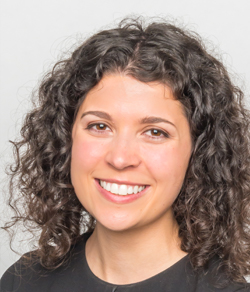 Use an OSCE cases textbook to practice with friends. It will help you get used to the timing and speaking knowledge out loud.



Use the time outside wisely. When I'm in OSCEs, I read the brief outside the station carefully. If you have any extra time, take some deep breaths and think about what you hope to do in the next station.

Take time to think

.

It's okay to take a fraction of time to think in OSCEs. Say 'I'll just take a moment to think about my answer'

.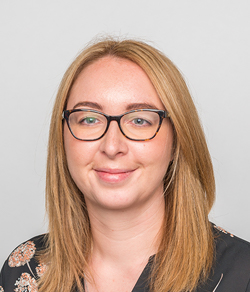 Practice, practice, practice. Practice each of the examinations so many times that it becomes almost second nature. This should help you perform a flawless examination, even under exam stress. Don't forget to use the online

CEIP

and

Tomorrow's Clinicians's resources

to make sure you are up to speed with examinations. 


Learn your lines. I approached OSCEs like I was learning a script for a play. Each system/history/examination/clinical skill has a set of instructions and/or questions associated with it. Learn these like a script and repeat them over and over again so you sound like a pro!


Structure your answers. Structuring answers makes you sound competent and is much better than just plucking answers from the air without any structure. For example, when asked about management of a condition, divide your answer into conservative, medical and surgical management.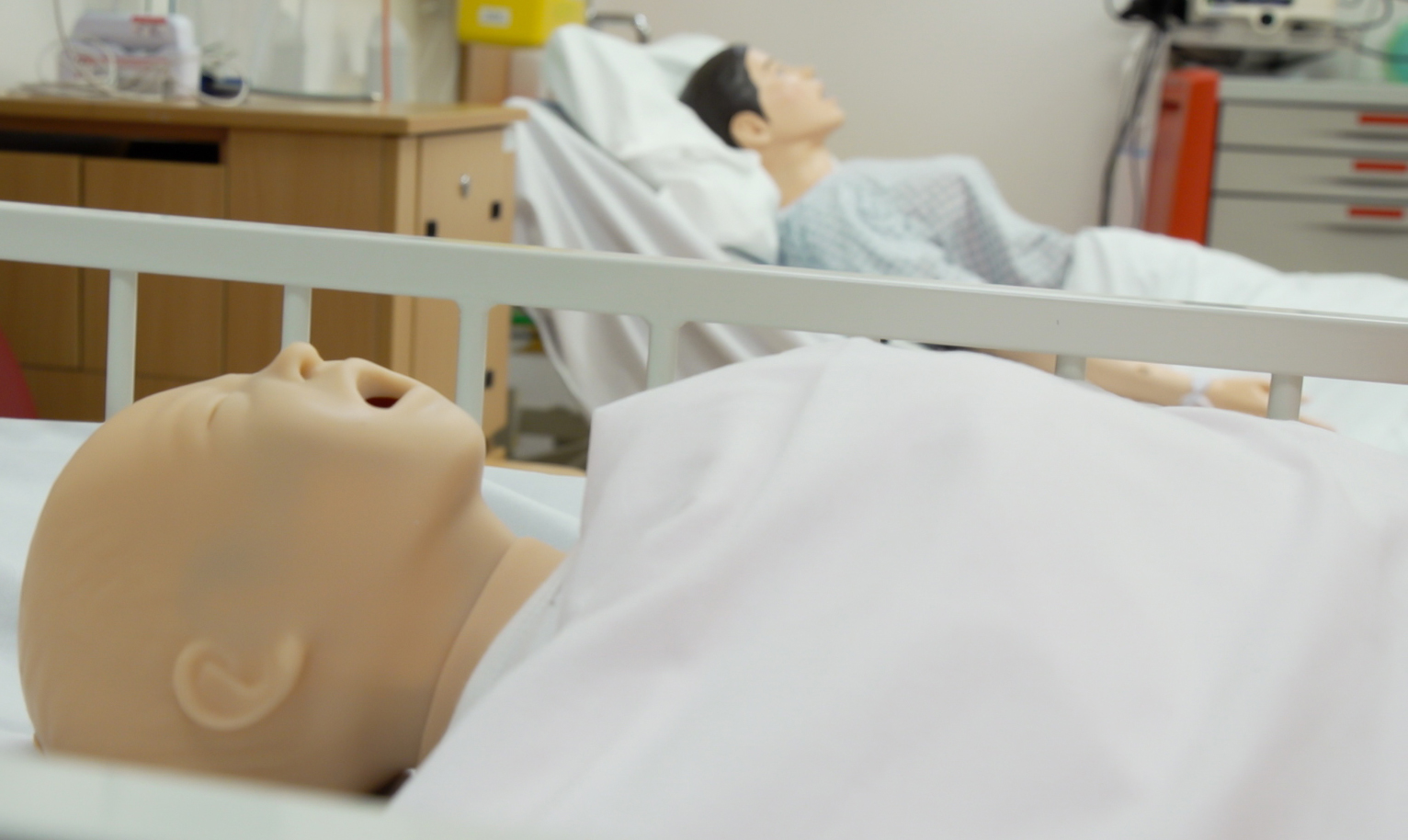 Simulation-based education is a fantastic way to practice delivering patient care in a safe environment. This includes team working, communication skills, leadership and decision making, along with other non-technical skills. That's in addition to having the ability to practise rarely encountered scenarios in a safe setting, so that you are better able to deal with them should you meet them in the clinical environment.
We are in the process of introducing virtual reality simulation using VR headsets and virtual clinical worlds, which will be an addition to the undergraduate training program in the near future.
Take a look at our video to find out more about what we are up to, and how simulation training can benefit your learning experience.
Update from Clinical Skills
Clinical Skills Education
New third year medical students arrived on 10th January to start their semester two placements, and will be with us until 25th March. They will be undertaking a wide range of training during their time with us. There are certain clinical skills that are taught to the medical students in their first few weeks. They are then supported in the clinical areas by qualified and competent members of staff and our educators. Students will always be under continuous supervision whilst they get these skills signed off.
A new rotation of fifth year students arrived on 4th January to complete their acutely ill patient placement. We offer dates for a variety of clinical skills refresher training to our fifth year students.
There have been many changes over the last couple of years. With the new variant of COVID-19, the team are in readiness to provide face fit testing (FFT) for members of staff in the clinical area for the appropriate FFP3 mask. The team are working extra hours over weekends in January to provide FFT for Trust staff, and continue to provide support where possible during the working week.
Well done to all our fifth year students who recently completed and successfully passed their immediate life support course with the resuscitation team and one of our clinical educators, Keeley Williams.
We had a great turnout for our recent medical registrar course.
The course covered a wide range of advanced skills, and positive feedback was received.
Members of the clinical skills team continue to work with the wider MDT to maintain safety around the insertion of nasogastric feeding tubes.
Welcome to our new rotation of hospital experience and acute medicine physician associate students to the Trust. We have provided a wide range of learning opportunities for our new student PAs to attend, and the team are at hand to provide learning support where required.

We are active on several social media platforms. Please select your preferred social media provider from the options below to follow, like or subscribe.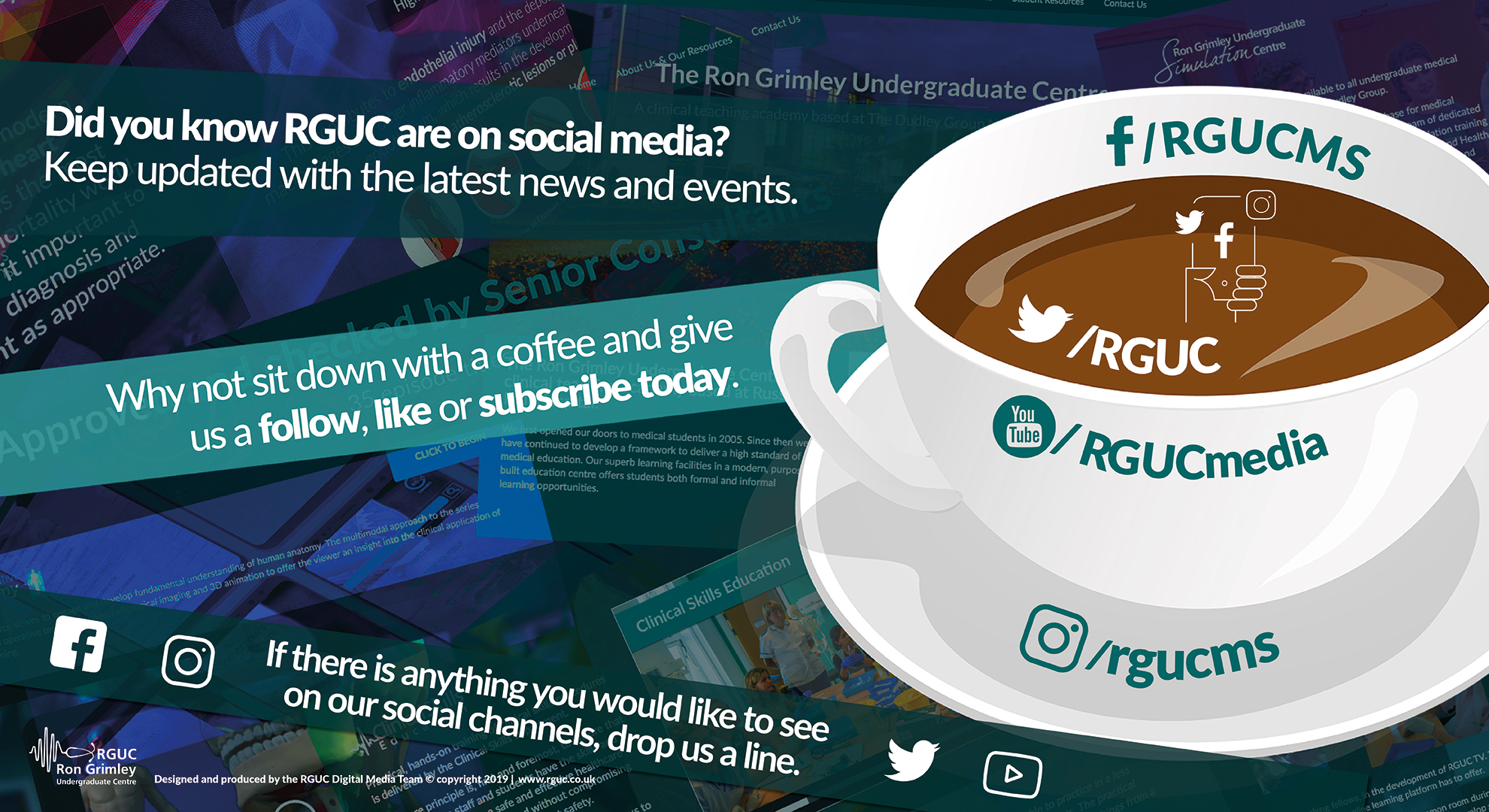 RGUC Social Media Channels
iClinical® Social Media Channels
Recruitment for our annual medical work experience programme opened on 3rd January. Applicants must be a student in school year 12 or above, and at least 17 years of age at the time the work experience takes place. They should either be attending school, college or higher education establishments within the Dudley area or reside in the Dudley borough.
We will be running the programme for two weeks only. These are:
Week One: 27th June to 1st July 2022
Week Two: 4th July to 8th July 2022
Further information and application details can be found on the RGUC website by following the 'Active Learning' link from the main menu. Applications must be submitted electronically. Applications and general queries can be sent to: dgft.medicalwork.experience@nhs.net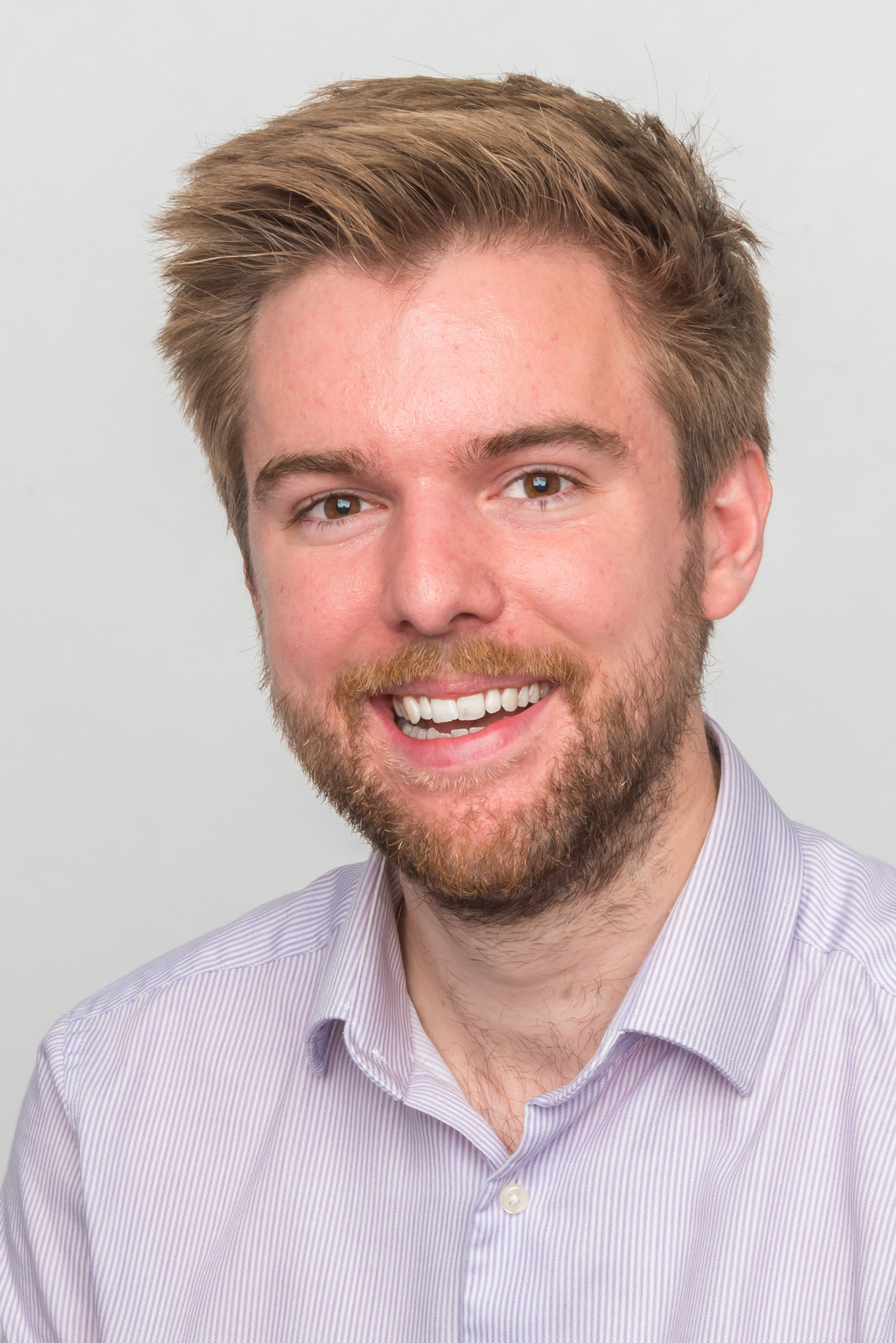 Sadly, Jamie one of our Clinical Teaching Fellows left at the end of January to begin his training in anaesthetics.
During his time at RGUC, Jamie has been a great source of knowledge, fun and has contributed to multiple projects, including the Junior Doctors Representative Committee and the junior doctors newsletter.
We thank Jamie for the energy and enthusiasm that he brought to RGUC, and wish him well in his next chapter. Good luck Jamie.
Would you like to contribute?
Do you have any news or updates that you would like to see in the next edition of this newsletter? 
If so, please emails us at media.team@rguc.co.uk
RGUC Newsletter |  Designed and produced by RGUC Digital Media Team for Dudley Group NHS Foundation Trust   |   ©copyright 2021  |  www.rguc.co.uk   |   November Edition  |  November 2021