Welcome to the November 2021 edition of the RGUC Newsletter
This newsletter updates members of the Dudley Group Undergraduate Teaching Academy and medical students about projects and resources being developed to supplement learning and medical education. We aim to publish an edition every quarter.
New fourth year students' start date – Monday 22nd November 2021
Christmas Jumper Day – Friday 10th December 2021
Tuesday 7th December 2021
Tuesday 4th January 2022
Tuesday 1st February 2022
All academy meetings are hosted on Microsoft Teams. Invites are sent by Jeanne Harris, Deputy Clinical Teaching Academy Manager.
Key diary dates
Staff Spotlight
Consultant Column
Lecture Series
Relaunch of iClinical®website
Social Media
Interprofessional Plenary Day 2021
HEE National Education and Training Survey (NETS)
Christmas Jumper Day
Welcome to our new staff members
We are delighted to welcome several new staff members who will be supporting the delivery of medical education across the undergraduate clinical teaching academy.
Cora Billyard and Jennifer Novy – Clinical Teaching Physician Associates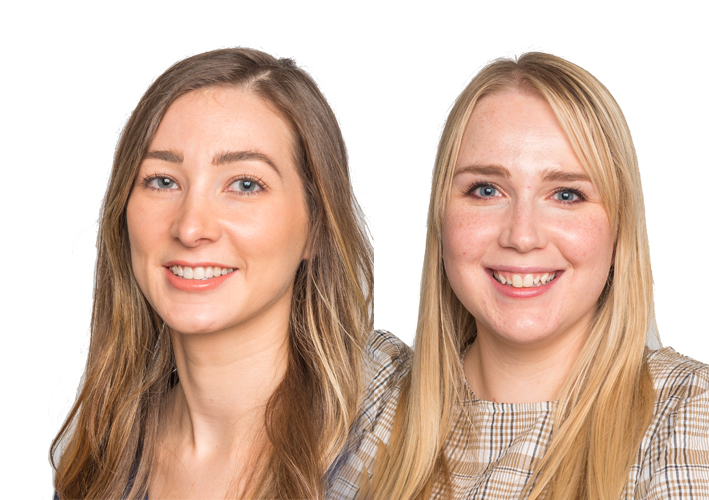 Cora and Jennifer have recently been appointed as the Clinical Teaching Physician Associates for the Ron Grimley Undergraduate Centre. This is a new role for Physician Associates, which they are both excited to explore.
Cora has been working in Acute Medicine for three and a half years, and Jennifer has been working in the Trust for five years since qualifying. She has worked alongside Cora for the past three and a half years also in AMU. Both Cora and Jennifer are also covering governance secondment posts for the next six months in addition to their other roles.
In relation to teaching, they have been appointed to aid the learning and hospital experiences of physician associates, medical students and nursing students.
Mia Mason – Receptionist/Administrative Support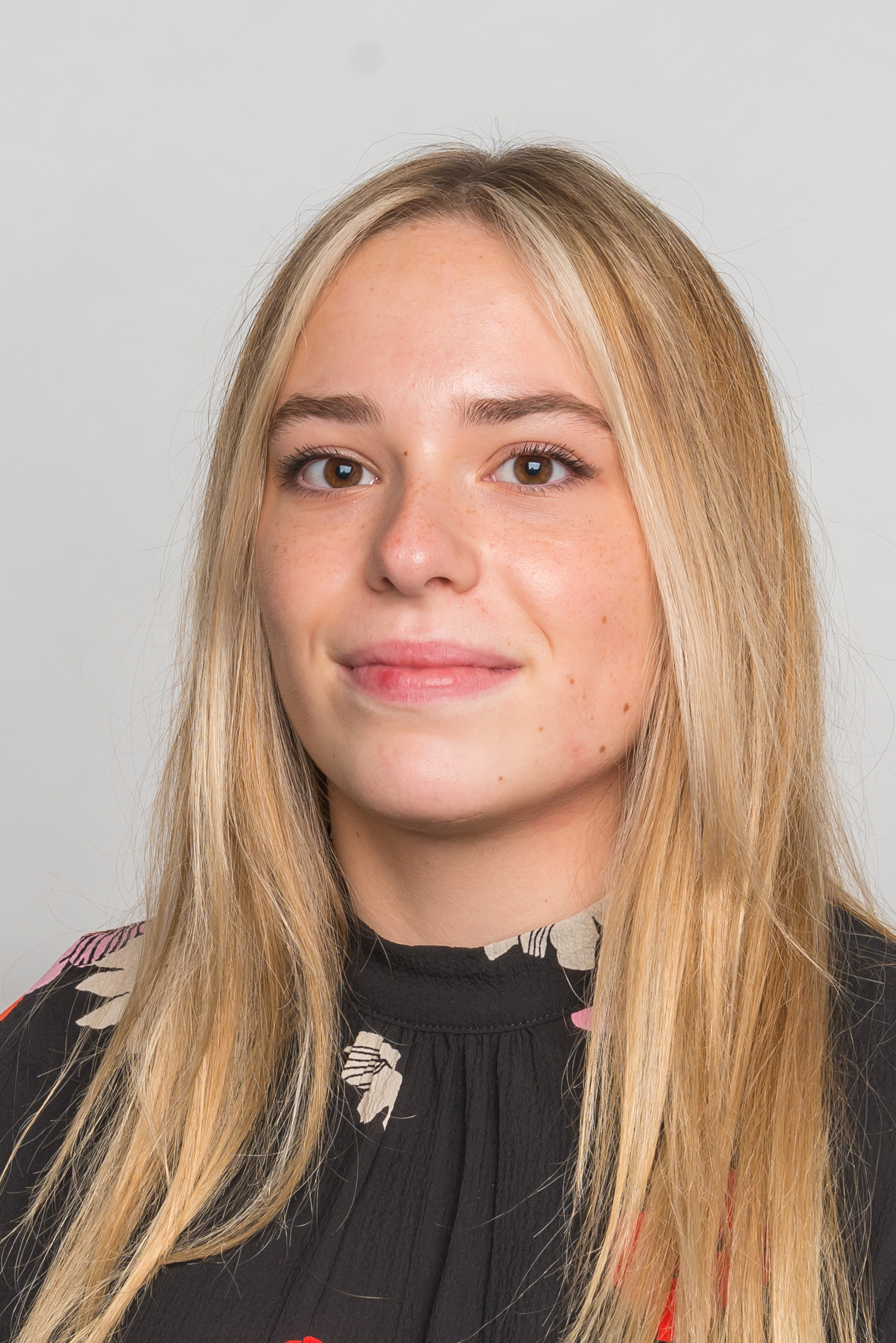 Mia joins the administration team as the Receptionist / Administrative Support. She is the main point of contact for the department and deals with all queries as they arise, room bookings, and generally keeps the centre running smoothly. Mia also provides general administration for all undergraduate staff when necessary, supporting timetabling, attendance and liaison with healthcare professionals.
We spoke to consultant rheumatologist and deputy head of academy, Dr Ravinder Sandhu, about his path into medicine and early memories as a trainee.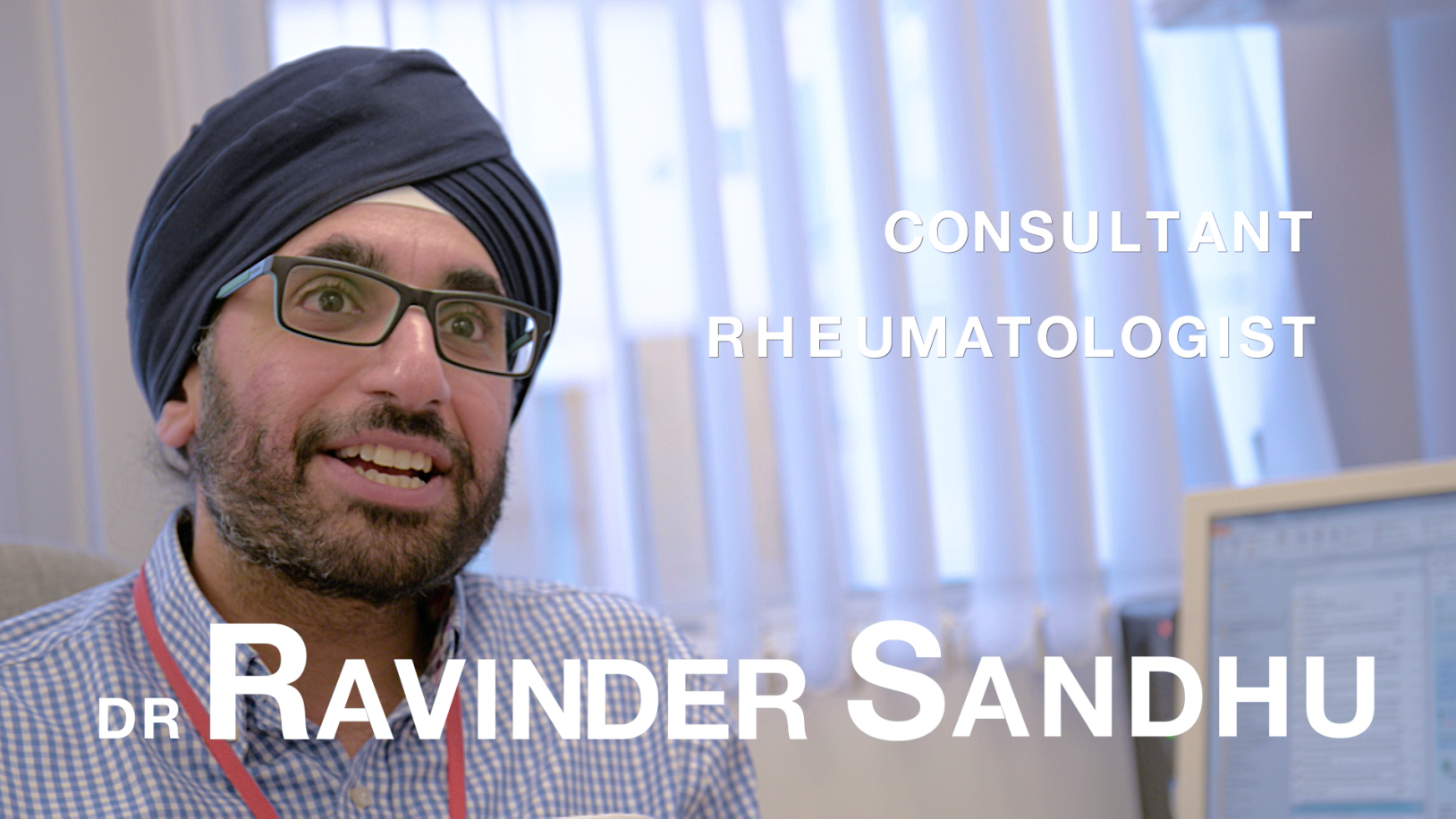 Q1. What were your reasons for wanting to study medicine?
I always had an interest in the sciences and problem solving. Until my GCSEs, I had no aspirations to study medicine and did not give my future career much thought.  
Having done well in my GCSEs, I recall watching Doctors on TV, which was a series that followed medical students on their journey at St Mary's medical school in London.  It highlighted that medicine is of varied career opportunities to expand your interest in whole range of specialities. I decided to go for medicine and have not looked back since!
Q2. Why is medicine a good fit or choice of career for you?
The most important thing is that I continue to enjoy my job.  It can get very busy at times. However, I like the mix of clinical work, the practical work we do, being involved in education, and working to develop and improve the quality of our services.  As a teenager I did a number of summer jobs, which were very monotonous and boring.  One can never say that about medicine. Every working day presents itself with different challenges to overcome!
Q3. What are your favourite elements or fondest memory of your medical training?
University life was great fun and I learnt to be self-sufficient.  I made some lifelong friends. My fondest memories were definitely that of my clinical placements and observing great clinicians and role models.  It struck me how important it was to communicate effectively and balance empathy and compassion with patients, alongside effective clinical and problem-solving skills.
Third Year Lecture Programme

Multiple choice quizzes currently being added
Our Lecture Series comprises more than 50 lectures spanning the first and second semesters of the third year hospital placement programme. All lectures are validated by clinicians from the relevant clinical specialty.
Currently exclusively available to University of Birmingham medical students, the Lecture Series mobile app for wider audiences is anticipated for release in 2022.
The Lecture Series now includes multiple choice quizzes (MCQs) for six of the eight introductory topics to help reinforce understanding of each topic. Additional quizzes are currently being added to the rest of the topics.
The six introductory topics with MCQs are:
Cardiac Disease: Signs and Symptoms
Elderly Patients History Taking
Rheumatology History Taking
Introduction to Surgical History Taking
Neurological Disease: Signs and Symptoms
Breast Disease: Signs and Symptoms


University of Birmingham medical students can access the Lecture Series by clicking here and logging in with their user credentials.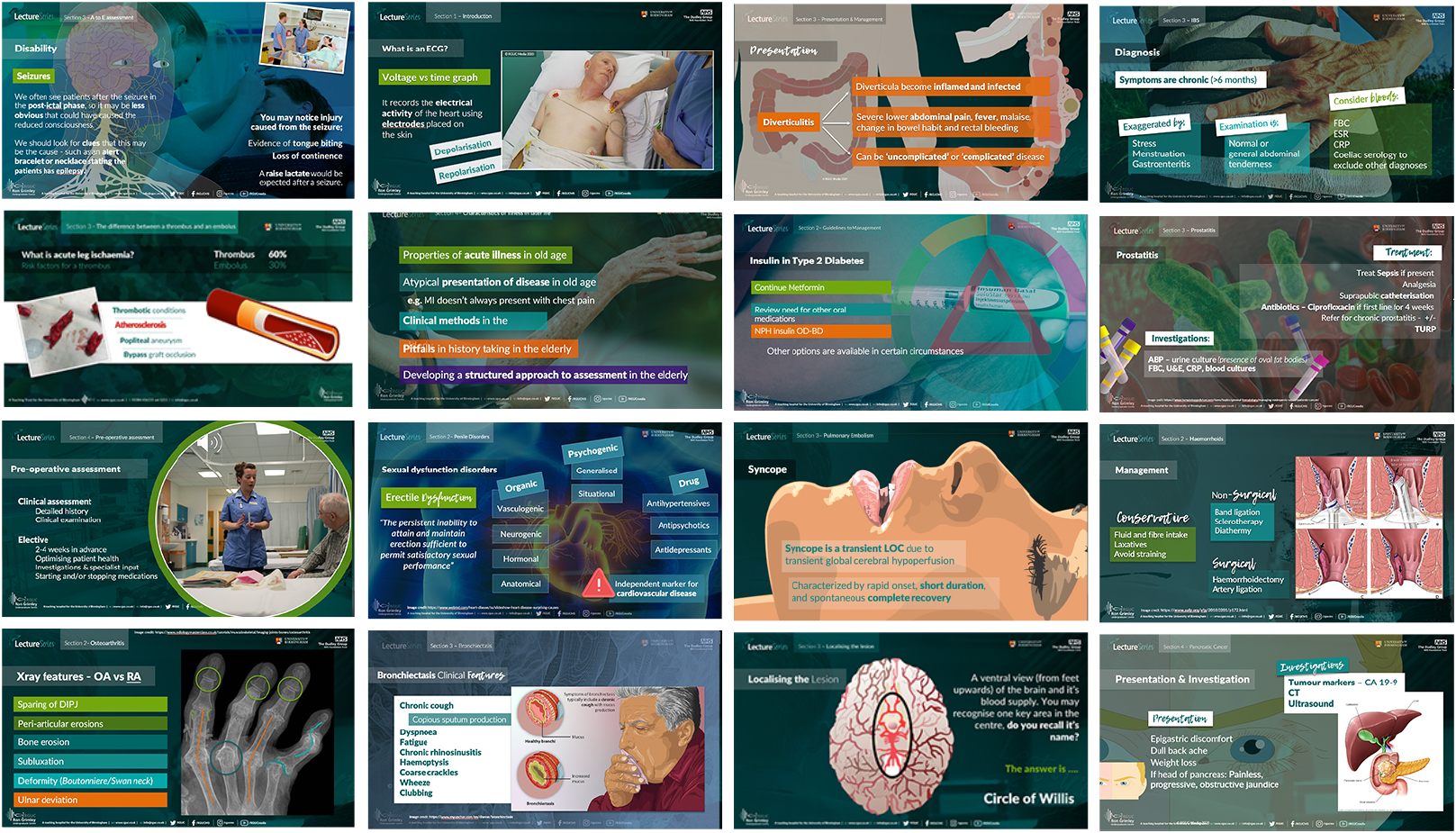 Relaunch of iClinical® website
Information about the wide range of iClinical® resources can now be accessed via our updated website. In addition to our core three medical education apps, the site also provides an insight into other medical learning initiatives currently under development.
Visit the new website at http://iclinical.co.uk
iClinical® apps are easily accessible to users on both Apple and Android platforms and offer a comprehensive learning aid for staff and students not just internally, but outside the Trust to users worldwide. University of Birmingham medical students have always had the benefit of having advance access to our learning content via the RGUC Online Learning Platform. A number of iClinical® resources are also available on the University of Birmingham's Canvas portal.
The three mobile apps currently available are:
Tomorrow's Clinicians
Innovative Anatomy
Clinical Examination in Practice
Please select the relevant platform from the links below to view the list of apps available.
We are active on several social media platforms. Please select your preferred social media provider from the options below to follow, like or subscribe.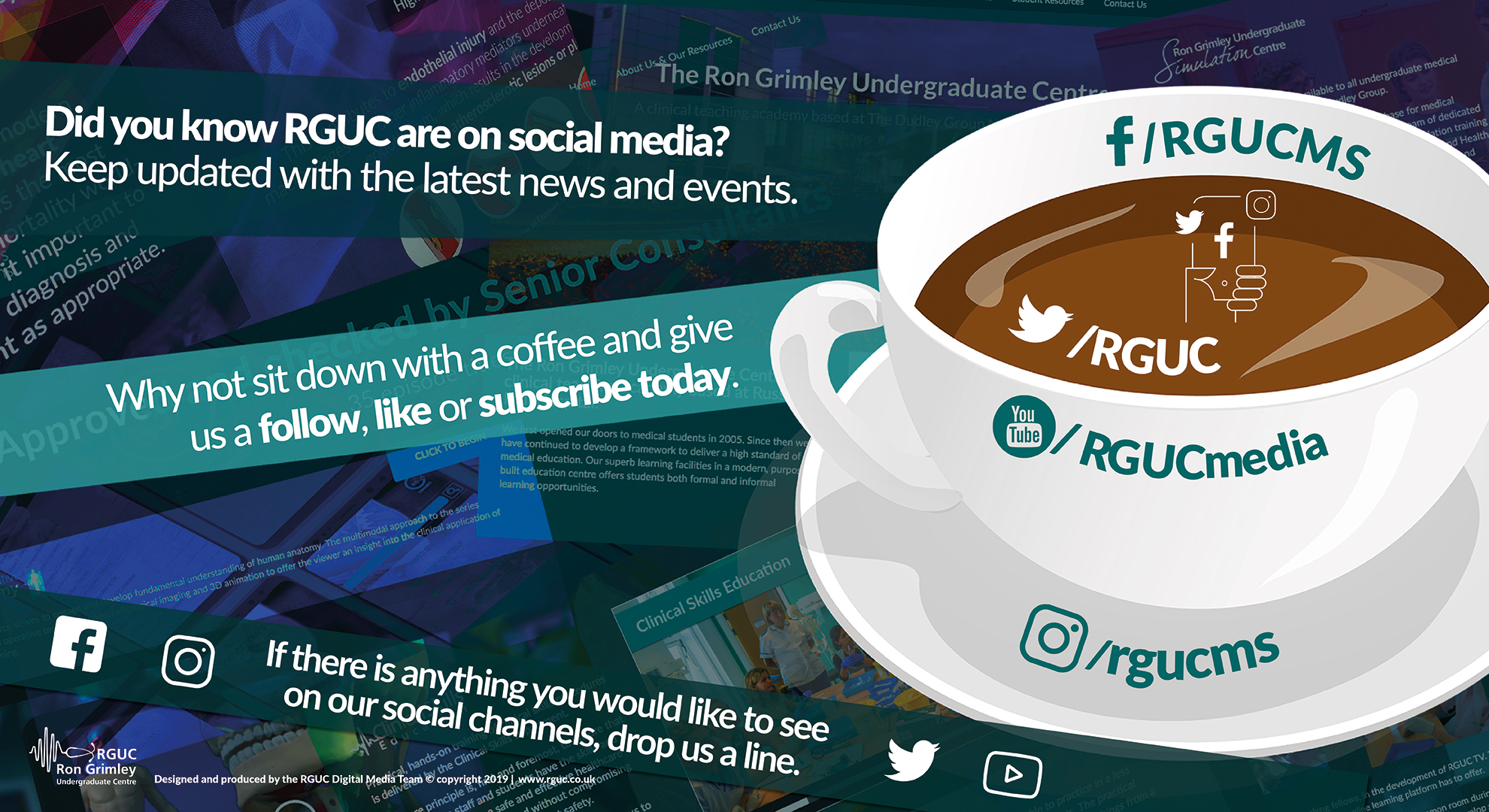 RGUC Social Media Channels
iClinical® Social Media Channels
As always, the Undergraduate Centre is proud to deliver a comprehensive programme of Interprofessional Education (IPE). Another successful annual IPE Plenary Day was held on Tuesday 9th November.
The event focused on the four main themes of:
Team Working
Patient Safety
Non-Technical Skills
Human Factors


The aim of the event was to heighten the students' appreciation of safe and effective practice. Creating opportunities for them to explore ways in which their professions can work more closely together to respond more fully and more effectively to the multiple and ever increasingly complex needs of the population.
The undergraduate centre and clinical skills teams have been running the Plenary Day for more than 10 years. This year they were joined by Christine Hirsch, Senior Lecturer in Clinical Pharmacy and Co-Lead for Interprofessional Education at University of Birmingham, who delivered the opening presentation.
We are grateful for the support provided by staff from multi-professional backgrounds around the Trust to facilitate the group activities and discussions during the day. Delegates from nursing, medicine, speech and language, therapy services, radiography, and theatre ODPs were able to participate in discussion work within small mixed professional groups. This cultivated mutual awareness, trust and respect in readiness for collaborative practice.



The event was well received and valued by the students who attended. We asked the students what they felt was the most important points they had learnt.
What did our students say...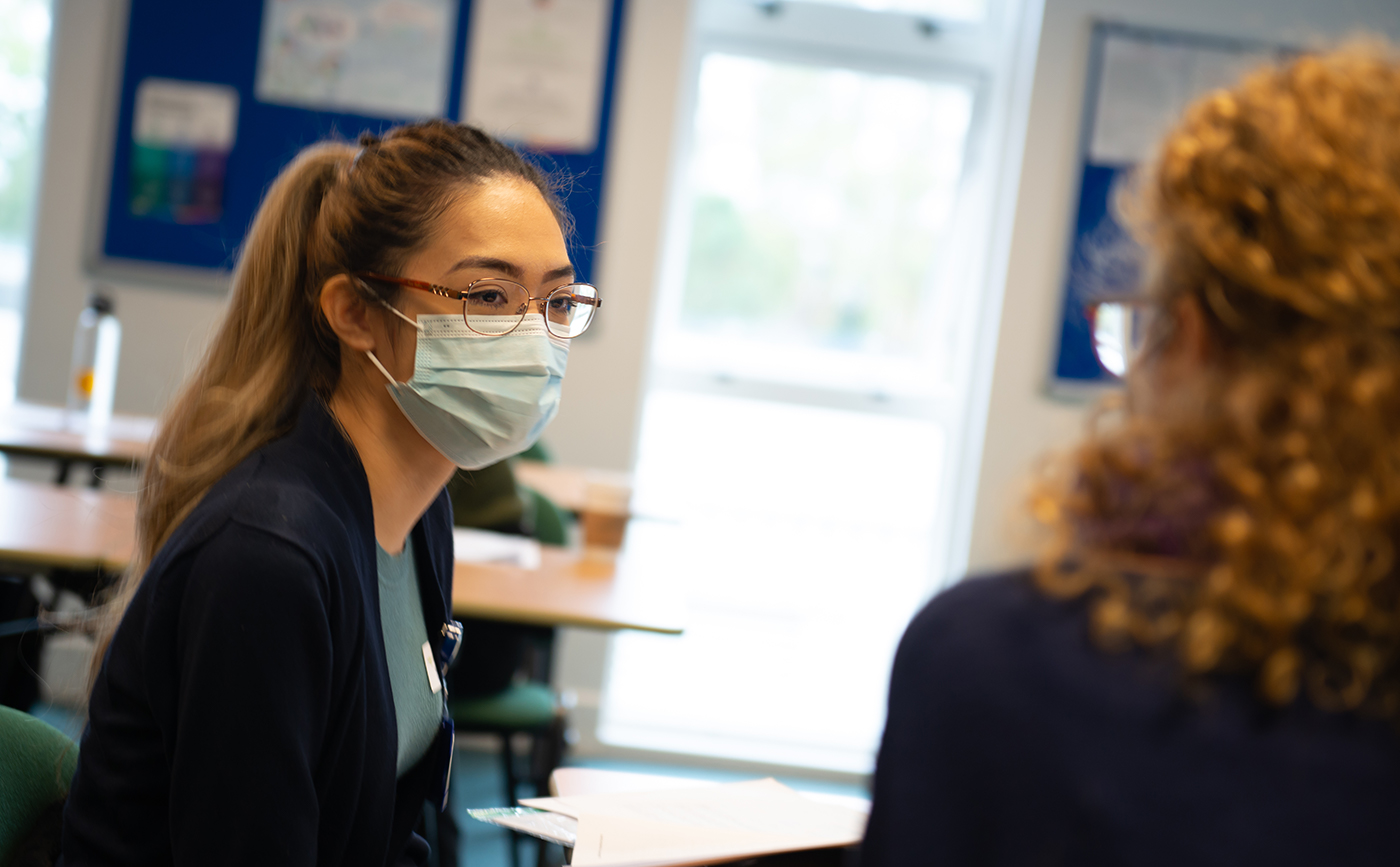 "Meeting other professions and learning about their roles."
"Learning how others work and how important it is to work as a team to improve patient outcomes."
"Using real life cases was interesting, as it put into perspective the issues that can happen."
"It made me feel more confident to speak out if I feel someone is doing something wrong."
"Today has taught me new skills that I can use in my career, especially the PACE model and how other roles come together to treat patients."
Wear your Christmas jumper on Friday 10th December 2021 and together we can make a difference for our younger patients who visit our hospital this Christmas.
No jumper? No worries. Take part with festive ties, t-shirts, socks, badges and hair accessories.

Hospitals can be a scary place, especially for children. Our charity endeavours to ease the experience of the children in our hospital and their families, by providing a comfortable, reassuring base for their care and treatment.
Some of the areas that will benefit from your support:
The Children's Ward
Children's Outpatients
Outdoor play spaces
Neonatal Unit
Paediatric Emergency Department
Pre-operation and recovery
No matter how much a child is prepared for their visit, it will still seem alien and unknown. They may be worried about pain, or even if they are going to like the food. A change of routine and meeting new people can be extremely unsettling. Helping a child to adjust and to feel safe is vital for their well-being and recovery.
HEE National Education and Training Survey (NETS)

NETS is the only national survey open to all students and trainees undertaking a practice placement or training post in healthcare as part of their education and training programme.
Would you like to contribute?
Do you have any news or updates that you would like to see in the next edition of this newsletter? 
If so, please emails us at media.team@rguc.co.uk
RGUC Newsletter |  Designed and produced by RGUC Digital Media Team for Dudley Group NHS Foundation Trust   |   ©copyright 2021  |  www.rguc.co.uk   |   November Edition  |  November 2021