The official opening of our new simulation centre was conducted by Professor Kate Thomas, Deputy Dean of University of Birmingham Medical School. Mr Atiq-ur Rehman (Head of Clinical Teaching Academy), Dr. Nicola Calthorpe (Consultant Anaesthetist), Mrs Denise Mcmahon (Director of Nursing) and Professor Kate Thomas all gave speeches of accolade and recognition for everyone involved in getting the Simulation Centre up and running.
The opening took place over lunch and involved a tour of the facilities and the opening ceremony. The event was attend by number of Senior Trust staff, Senior Academy tutors, and a range of professionals from theatre staff to ward staff, and of course our current medical students.
There has been a lot of hard work involved in getting the centre constructed and equipped with state-of-the-art equipment. All of our efforts have paid off because we now have a centre that the whole of Dudley Group can benefit from and be proud of. We have an excellent simulation faculty, who are dedicated to providing high quality, high fidelity simulation training to a range of undergraduate and post-graduate professionals.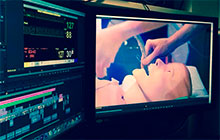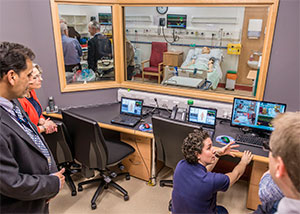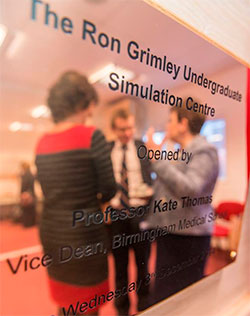 We would just like to say thank you to all who attended the opening ceremony. We would also like to say a big thank you to all who have helped get the simulation centre up to the exceptional high standard it is today, now our staff and patients will reap the benefits of all your hard work.
To view the simulation centre official promo video, please visit http://youtu.be/dPIaXNsoPA8
To contact our simulation team or to request more information about the courses on offer, please contact info@rgucsimulationcentre.co.uk, or phone: 01384 456111 ext 3478.